SEA BREEZE
Sea Breeze is conveniently situated at the coastal resort area of Onna in the middle of the Okinawa main island with easy access to downtown Naha and American Village Chatan in the south, and Ocean Park and Yambaru lush and verdant landscape in the North.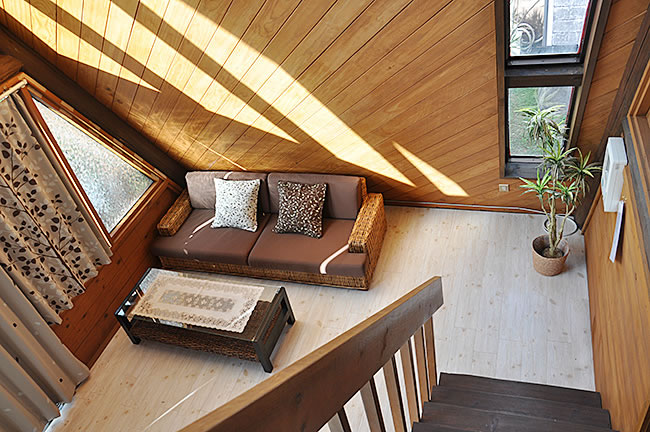 Located on a seaside hill slope just off the route 58, the multi-storey cottage style garden villa surrounded by tropical palm trees and bright coloured hibiscuses commands the beautiful ocean and sunset view. With 100 sq meters in total, the villa has a living room, two bedrooms each with two semi-double beds, a loft, full kitchen and dining room, bathroom with bathtub and shower, separate toilet, and a spacious open balcony for enjoying coffee in the morning and BBQ at dusk.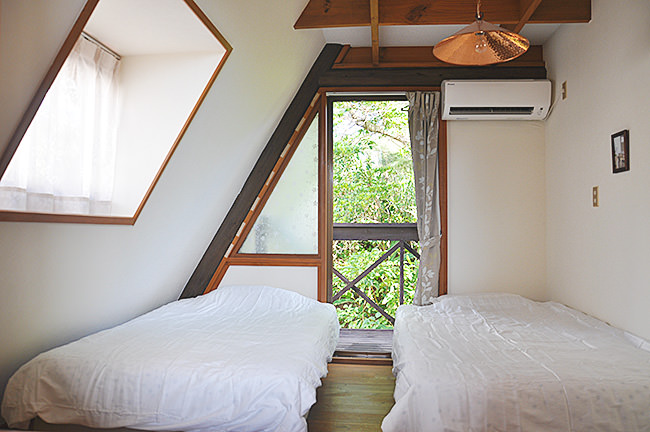 A tranquil white beach is within walking distance, and nearby there are plenty of local restaurants and bars that offer delicious authentic Okinawa food, some with the island singing and dancing performance.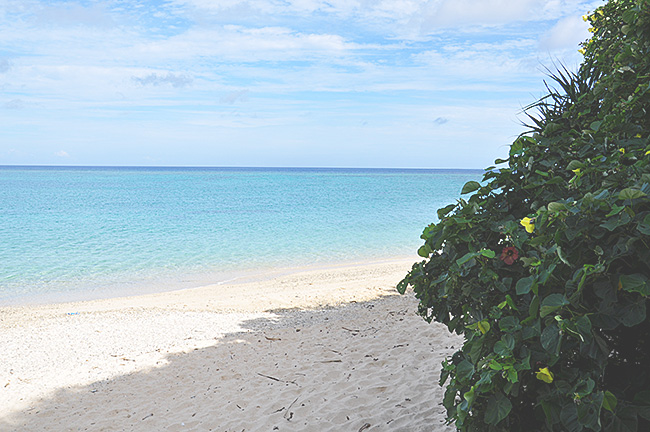 Sea Breeze is ideal for family vocation for those looking for experiencing genuine uchina nature and culture, and the island slow life.
photo album